SI AVVISANO I GENTILI CLIENTI CHE PER CHIUSURA ESTIVA GLI ORDINI PERVENUTI DALL'8 AGOSTO VERRANNO EVASI NELLA SETTIMANA SUCCESSIVA AL FERRAGOSTO
DOLCEVITA barbecues can be placed inside fixed structures.
DOLCEVITA BBQ s.r.l. supplies top assistance to architects and professionals in the world of theoutdoors in the design and manufacture of furniture solutions, including DOLCEVITA barbecues.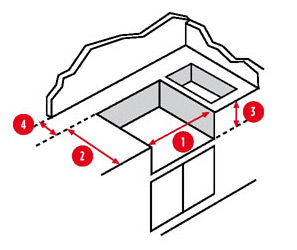 DOWNLOAD THE CATALOGUE
TO GET ALL
THE INFORMATION!